In match 2012 the regular ChinaBang conference was open where the annual startups competition was held. One of the interesting startups was an interesting project MadeiraClous.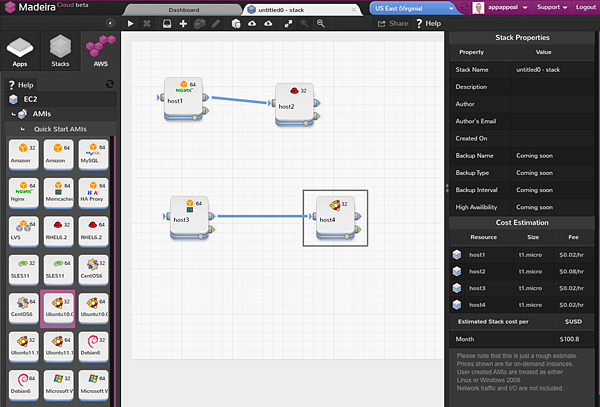 MediaCloud has been launched in February 2012, for now it's in the public beta stage.The company positions its product as "Microsoft Visio for cloud computing" and allows it to easily link the existing Web resources with the simple WYSIWYG interface with support of Drag&Drop.
Besides the convenient infrastructure management you will be able to create templates out your schemes, to clone the launched applications and more.
For personal usage (for one person) free tariff plan is provided.
On the 18th of June, 2012 MadeiraCloud got into TOP-10 cloud startups in China (out of more than 300 participants) according to the largest Chinese IT publication – CSDN.
Links:
MadeiraCloud website
Twitter